Hearthlands is a real-time strategy game in which you take a role of a king in your own medieval/fantasy realm. You can not control your subjects directly. Instead you focus on city-building, resource management, diplomacy, heroes, magic and other things a typical king deals with on a daily basis. The world of the game, maps, characters and opponents are procedurally generated.
The game is available on Windows, Mac OS and Linux.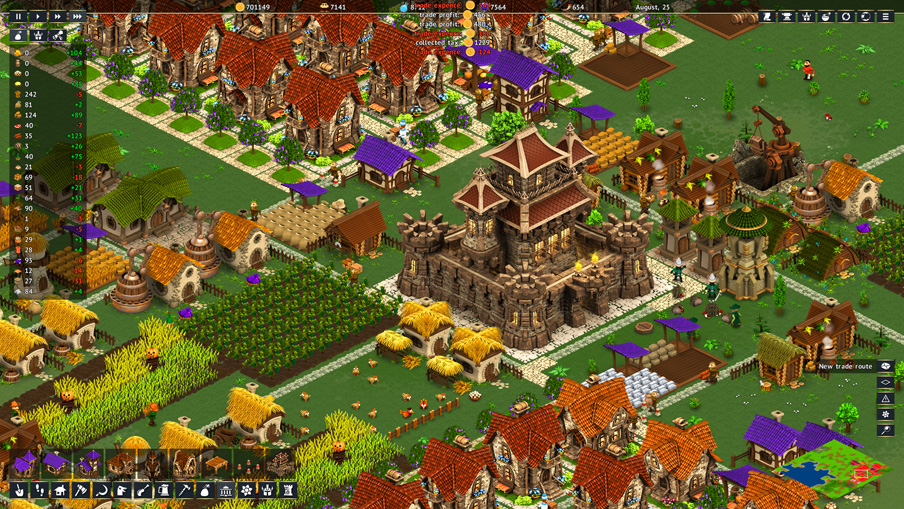 Click to enlarge
Buy the game now and get DRM-free builds for Windows, Mac and Linux
as well as all of the updates and a Steam key.
Hearthlands is available on Steam.
You can also get it at GOG.com.
Or Humble Store.
Make sure you read installation instructions here!
You can find more info about the game and the developers here.
We're regularly updating the development blog with our progress.
Download hi-res images and screenshots here.
Please, feel free to use them in your articles, posts and videos.
Become our watcher at Indie DB to be up on the progress:



Feel free to leave comments, suggest features and ask questions!
Contact us at info@hearthlands.com.